<![if !vml]>
<![endif]>

ďNotesĒ from the Director of Music
Dear Zion:
The start of summer is upon us. Kids are finishing up their school years and everyone seems to be gearing up for some time of rest and relaxation. We always seem to think that is going to happen but it rarely turns out the way we plan. We look forward to vacations without thinking of all of the hard work that goes into planning, packing and travelling to a destination. It is, however, a labor of love for most people and we donít mind doing this extra work for what we hope will produce great times and happy memories.
The Choraliers and Junior Bell choir are finished for the school year and the Senior Bell Choir is taking their summer vacation as well. The Chancel Choir is still diligently learning new anthems to take us through the month of July! I know I speak for most of the choir members that this dedication in preparing the music for a Sunday worship service is also a labor of love!
The summer season, as I have said MANY times in the past, is my absolute favorite season of the year. It is also the time of year that I begin listening to new anthems and coming up with new music ideas for the new church year! I love listening to all of the new music that is out there for choirs as well as updated versions of old standards. It is the time that I can start to visualize themes and church seasons. If you happen by my store and hear me playing Christmas Music, I havenít lost my mind! I will just be planning music for our new church year!
Iíd like to take this opportunity to thank all of the participants who helped us with the musical worship service on Sunday, May 20th! It was a joy for me to see such a diverse group of musicians come together in one service. We are truly blessed to have so much talent in our church!
Stay posted for information on Zionís 3rd annual Music Academy August 12th Ė 16th!
Musically Yours,
Brad
Come to Choir Rehearsal on Wednesday Evening to see all the fun!!
Christmas Eve Photos:
Click on Photos for a larger view!
"iT'S aLL aBOUT THE
WORDS"
It seems everyone these days has a "catch phrase". My wife, Beth's most current one is "It's all about the words". As she listens to her favorite songs, she always says, "it's all about the words." I'm sure this is a bone of contention between musicians and lyricists, but she has a point. Monthly I will be posting a music link that I agree is "all about the words."
This Month's song is one of my all time favorites and it's dedicated to our graduates and confirmands. Michael W. Smith's "Friends".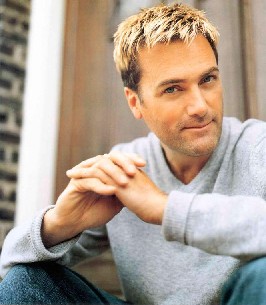 CHOIR BANQUET
On Sunday, May 31st, the Zion UCC Choir celebrated with their annual banquet. Thanks to the hard work of Cindy-Lou Heiser, the members enjoyed a DELICIOUS meal and a great time of fun and fellowship. The dining room was transformed into a beautiful banquet hall with lovely place settings, chafing dishes, a salad bar and flowers. Anna-Marie Roth provided flowers for all who attended and as is usual, with this hard working group, they even had fun with the clean-up!
Here are some photos from the event! Click on the photo to enlarge!
Photo 1: Tammy Green, Shannon Frycklund and Olivia Photo 2: Linn Smith, Delores Solt, Lora and Dave Krum with Dylan and Brent Harris. Photo 3: The Tables Photo 4: THE FOOD!!!!!
Photo 5: Organist, Cindy Mack talks with Helen Frey and Dolly Sywenki as Martha Cox looks on. Photo 6: Kaitlin (let me hide my phone for this picture) Green and Mom, Tammy. Photo 7: The Buffingtons; Brenda, Bryan, Elizabeth and Abigail. Photo 8: The Wentzes (Jim and Shirley)
Photo 9: Helen Frey and Dolly Sywenki Photo 10: Cindy-Lou Heiser "putting it all together" Photo 11: Cole, Brandon and Cobe doing what they do best...Video Games! Photo 12: Our cake, complete with edible music
Photo 13: Banquet planner extrordanaire, Cindy-Lou Heiser Photo 14: Anna-Marie Roth and Linn Smith. Photo 15: Another table picture Photo 16: Members Missy Zellner and Laura Cressley
Photo 17: Missy Zellner, Laura Cressley and Kelsey Gerber Photo 18: Our #1 GREETER, Delores "Gram" Solt, congratulates new confirmand, Noah Schoch Photo 19: "Gram" Trying to avoid a picture Photo 20: Delores Solt and Dolly Sywenki
For those of you who attended and avoided pictures...WE WILL GET YOU SOMETIME WHEN YOU LEAST EXPECT IT!!
ZION UNITED CHURCH OF CHRIST MUSIC DEPARTMENT
Since 1964, the husband and wife team of Paul and Linn Smith have worked tirelessly as Choir Director and Organist to make the music program what it is today. Zion's Choir Boasts nearly 40 members. Our church is blessed with various musical groups including The Zion Chancel Choir, The Choraliers (our junior choir), The Senior Bell Choir, The Junior Bell Choir, The Zion Woodwind Ensemble as well as various other small group and solo instrumentalist.
In the fall of 2008, Paul and Linn Smith retired from their positions of Choir Director and Organist and their contributions will be sorely missed.
Currently, the music department is under the direction of Brad Cressley. Cindy Mack is Zion's organist. If interested in joining one of Zion's choirs please contact Brad Cressley at ccmusic@ptd.net for more information.
The music department is always working hard to supplement the worship at Zion U.C.C. with meaningful and uplifting music!
Join us on a Sunday morning to see it for yourself! You won't be disappointed!

Bradly R. Cressley, Director of Music

Cindy Mack, Organist
Paul R. Smith, Director (Retired) Linnea O. Smith, Organist (Retired)